Snap On Mechanics Tool Set (JH Williams)
We currently have a growing selection of high grade mechanic tool sets from Snap-On/JH Williams available at our store. Our inventory includes starter sets, master mechanic sets as well as industrial size tool sets for any industry. Which include but aren't limited to; screw drivers, pliers, wrenches, hammers, clamps, hex keys etc. All varying depending on which set you choose to purchase.
If you're looking for tools to use for home, your car garage, educational purposes or for starting your own company/plant. Then make sure to contact us. We will do our best to put you in touch with the best Snap-On Tools dealer.
Snap-On/JH Williams WSC-1390TB 1390-Piece Mammoth Tool Set Complete (Sets Available @ $23,500.00 USD w/ Free Shipping) – Currently Available from Abolox through Amazon.com. *see other sellers on the right*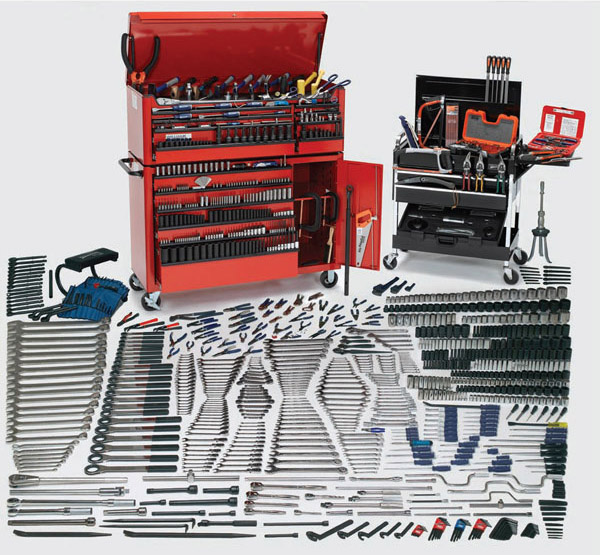 All tool sets have full manufacturer warranty from Snap-On
Price: $23,500.00 USD (Free Regular Shipping) | *was $50,641.65 USD
Lift Gate Service: $135 USD
Weight: 2,400 LBS
Delivery Time: 7-10 Business Days
Location: United States
Ship To: United States & Canada (wherever Amazon.com ships to)
Contact: Adrian G. (Canada)
Company: Industrial Supplies Online / Neighbourhood Savings
Amazon Prices:
JH Williams WSC-1390TB 1,390-Piece Mammoth Tool Set – $31,109.06
JH Williams WSC-960 956-Piece Mega Tool Set Only – $14,224.03
JH Williams WSC-352TB 352-Piece Master Maintenance Service Set – $6,100.00
JH Williams WSC-137 136-Piece Industrial Plumbing and Pipefitting Tool Set – $5,686.27
*see below for a similar set.
Looking for tool cleaning? Dry ice blasting in Edmonton is growing as well as around North America. Click here for more info.
Click here for more info on Horizontal Band Saw
GD Star Rating
loading...