JH Williams Torque Multipliers
Williams / Snap-On is one of the leading manufacturers of torque multipliers in the market. Their tools are regarded as industry standard and are sought after by mechanics and industrial plant owners around the world.
Below is a list of our current selection of torque multipliers available for sale. For more information on any of the products don't hesitate visit Industrial Supply Denver or feel free to contact us below:

Torque with Handles

WILLIAMS TM-1000 550′ LB INPUT, 2000′ LB. OUTPUT,
(with Handle)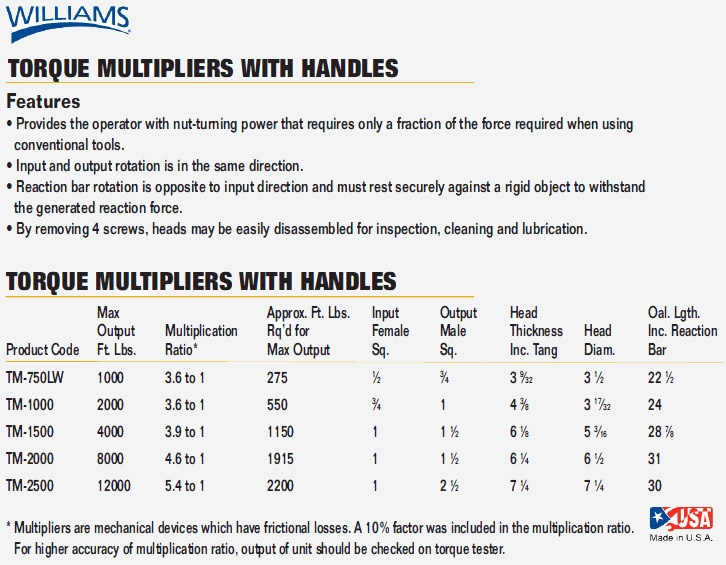 Torque with Reaction Plate

WILLIAMS TM-493 3200′ LB. OUTPUT, 173′ LB
(Plate Reaction)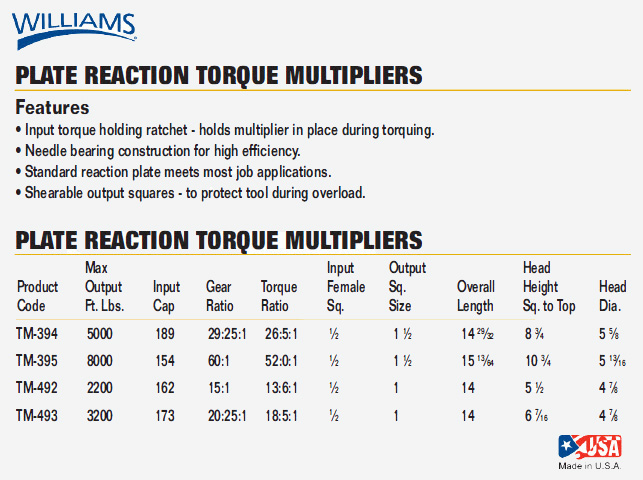 Torque with Precision Planetary Gear


WILLIAMS TM-392 2200′ LB. OUTPUT, 162′ LB. INPUT
(Planetary Gear)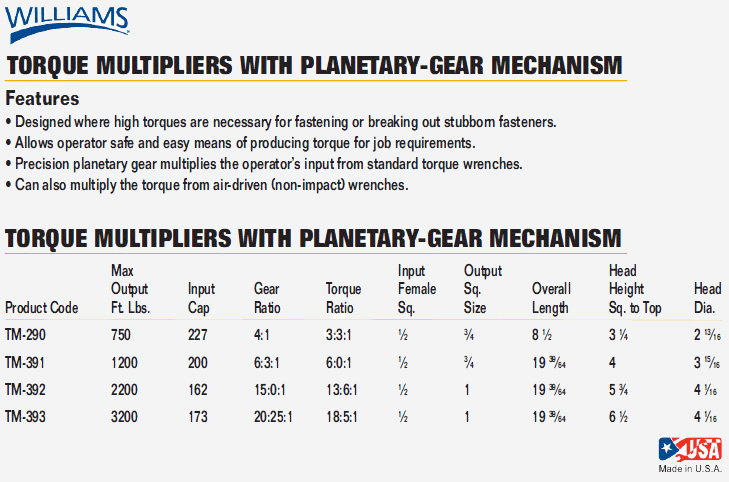 *All products are brand new from the manufacturer. Shipping is free on orders over $299 and usually arrives within 2-3 business days. See Industrial Supply Denver for more info.*
Or, click here for info on our Digital Torque Tester.
GD Star Rating
loading...